Jazz 100

The Best of 2013

The Best Jazz Ever Released Digitally

Shop Amazon

Exit!
Fire! Orchestra
2013 [Rune Grammofon]

Mats Gustafsson's Swedish trio 'Fire!' adds another 28 members to morph into a fully-blown orchestra. Given the experimental nature of the trio's music, it is a wonder this mega-outfit manages to pull together in the same direction all at once. The result is some of the most intriguing big-band music hear since the early days of free jazz.
Shop Amazon

Coin Coin Chapter Two: Mississippi Chile
Matana Roberts
2013 [Constellation]

It will be interesting to see if saxophonist Matana Roberts can keep this series of records going for its envisaged 12-parts, the first released in 2011. For the uninitiated, these works look to re-examine American history in the context of race, gender and class - in the process exposing the reality of what really happened. A big ask for anyone.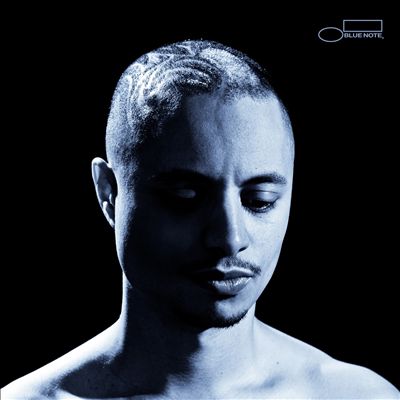 Shop Amazon

No Beginning No End
José James
2013 [Blue Note]

Of his Blue Note debut, José James says, "Once I realized that jazz singing is just something that I do and it's just a label, it freed me as an artist to just write without any boundaries." Maybe so, but any fan of soothing jazz vocals simply can't miss with this fine record. Not so much a compromise, just something between the beginning and end.
Shop Amazon

13 Degrees of Reality
The Heliocentrics
2013 [Now Again]

Refusing to be confined by their collaborations with Ethiopian jazz legend Mulatu Astatke and world-jazz groundbreaker Lloyd Miller, UK outfit the Heliocentrics uncorked this genre-bending effort in 2013. All-Music's Thom Jurek notes, "Its expansive musical directions and dark, ambitious textural strategies offer a provocative encounter."
Shop Amazon

Zebulon
Peter Evans
2013 [More is More]

This live trio effort, named for the now-defunct Brooklyn club, shows free-jazz trumpeter Peter Evans a capable leader, solidly backed by John Hébert (bass) and Kassa Overall (drums). In 2010 Andrey Henkin of All About Jazz noted of a live performance: "Three distinct species of the jazz genus came together to form some all-powerful mutant."
Shop Amazon

Skull Sessions
Rob Mazurek Octet
2013 [Cuneiform]

Chicago cornetist Rob Mazurek heads off to Brazil on a musical cultural exchange of sorts. The octet featured here includes Mauricio Takara (drums, percussion) and Guilherme Granado (keyboards, electronics) from his São Paulo Underground unit, as well as a clutch of other players who know what modern creative jazz is all about.

Shop Amazon

Wislawa
Tomasz Stanko New York Quartet
2013 [ECM]

An adventurous 2-disc set named for late poet and Nobel Laureate Wislawa Szymborska. Since basing himself in America, Polish trumpeter Tomasz Stanko's ECM output has been impressive to say the least. Rounding out the quartet on this release are pianist David Virelles, bassist Thomas Morgan and drummer Gerald Cleaver.
Shop Amazon

Liquid Spirit
Gregory Porter
2013 [Blue Note]

With so much of the jazz that made a splash in 2013 occupying the jazz fringe, it is refreshing to hear a vocalist say, "I firmly consider myself a jazz singer, but I enjoy blues, southern soul, and gospel." As Gregory Porter so firmly asserts on 'Musical Genocide', it is the mix of traditional styles that is likely to be remembered in years hence.

Shop Amazon

Slippery Rock!
Mostly Other People Do the Killing
2013 [Hot Cup]

As the 'this is a fun album' cover might suggest, free-jazz trumpeter Peter Evans is a little less serious with this outfit than on most of his other efforts. A critically acclaimed New York-based quartet, the other players here are saxophonist Jon Irabagon, bassist and band leader Moppa Elliott, and drummer Kevin Shea. Yes… and it is fun.
Shop Amazon

Dreamachines
John Zorn
2013 [Tzadik]

Another of John Zorn's tributes to William S Burroughs' and Brion Gysin's "cut-up technique". The album is named for the latter's invention of the Dreamachine, a flickering art object viewed with eyes closed. "Cut-up" is the practice of taking linear text, cutting it into single words or short phrases, then rearranging them. Get the picture?


Best viewed in...
1. Firefox
2. Internet Explorer
3. Safari
4. Google Chrome