Jazz 100

Blowin' Trumpets

The Best Jazz Ever Released Digitally

Shop Amazon

I Only Have Eyes for You
Lester Bowie's Brass Fantasy
1985 [ECM]

Fronting an octet with four trumpets, Lester Bowie's sound is far less experimental than in his days with the avant-garde AACM movement and the Art Ensemble of Chicago. Here he benefits from the production of ECM's Manfred Eicher, who in the early days had a healthy habit of convincing some of the wilder artists to tame it down a bit.

Shop Amazon

J Mood
Wynton Marsalis
1986 [Columbia]

In establishing the 'Young Lions' jazz movement in the early-80s, trumpeter Wynton Marsalis chose to reject the post-1965 avant-garde and 70s fusion sub-genres as lifeless examples of the jazz art form. 'J Mood' continues in the acoustic vein of the wonderful 'Black Codes' (1985), while confirming the young artist's place in jazz history.
Shop Amazon

Angel Song
Kenny Wheeler
1997 [ECM]

While some critics gave this album an icy reception, a host of listeners disagreed strongly. Canadian trumpeter Kenny Wheeler leads the way, with altoist Lee Konitz, guitarist Bill Frisell and bassist Dave Holland providing the support. It may not be the greatest jazz album of the 90s, but it is a relaxing and soothing ride to hop on.

Shop Amazon

Litania
Tomasz Stanko Septet
1997 [ECM]

Subtitled 'Music of Krzysztof Komeda' - a famous Polish jazz pianist and composer - trumpeter Tomasz Stanko offers up interpretations of ten compositions that fit nicely with what was coming to be known as the 'ECM Sound'. Notable support includes pianist Bobo Stenson, while guitarist Terje Rypdal makes guest appearances on two tracks.
Shop Amazon

Charms of the Night Sky
Dave Douglas
1998 [Winter & Winter]

This album from trumpeter Dave Douglas is one of his more restrained efforts, with echoes of Eastern European folk tradition and Jewish klezmer music. Personnel includes violinist Mark Feldman, Guy Klucevsek on accordion and acoustic bassist Greg Cohen. Douglas is an artist that musically never seems to sit still, even for a moment.
Shop Amazon

Soul on Soul
Dave Douglas
2000 [RCA]

For his 14th album trumpeter Dave Douglas finally, and deservedly, makes it to a major label. Thankfully, RCA gave him the freedom to produce the album himself. There are four songs by Mary Lou Williams, who composed and arranged for the likes of Duke Ellington and Benny Goodman. The rest are Douglas originals which fit perfectly.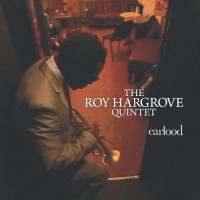 Shop Amazon

Earfood
The Roy Hargrove Quintet
2008 [EmArcy]

Wynton Marsalis disciple Roy Hargrove is one of the cleanest and gratifyingly melodic trumpeters in jazz today. Here he takes the Young Lion principles of 'pure jazz' to heart, unencumbered by any clutter other than a fine small group of up-and-coming players. The set closes with Sam Cooke's 'Bring It on Home to Me' and a certain smile.
Shop Amazon

Colour Yes
Matthew Halsall
2009 [Gondwana]

Manchester-based Matthew Halsall, founder of Gondwana records, is one of the most listenable trumpeters in contemporary jazz. His music is generally mellow and relaxing, played with a spare feel that allows space for introspection. His second album Colour Yes was met with critical acclaim from the likes of broadcaster Gilles Peterson.


Best viewed in...
1. Firefox
2. Internet Explorer
3. Safari
4. Google Chrome